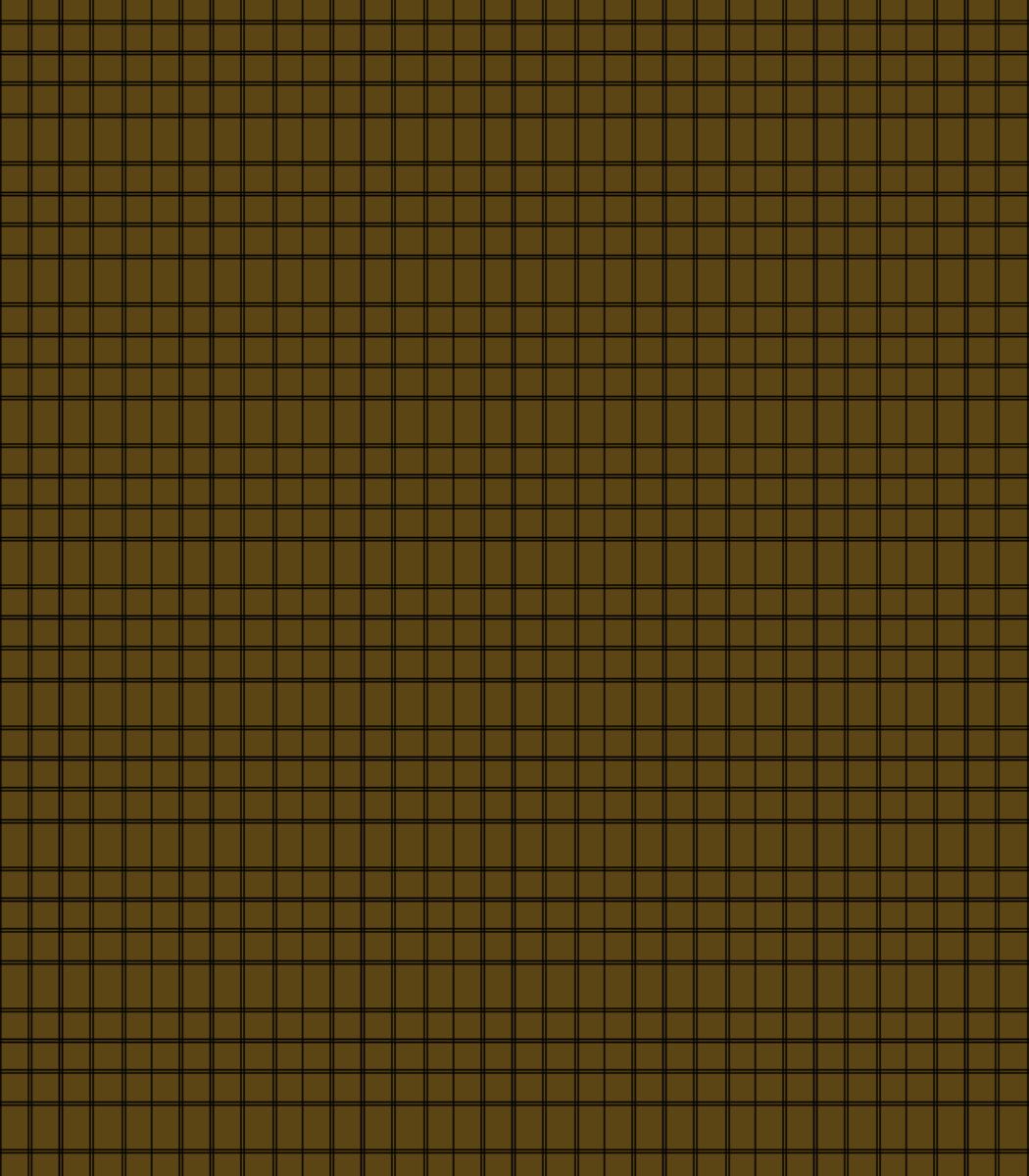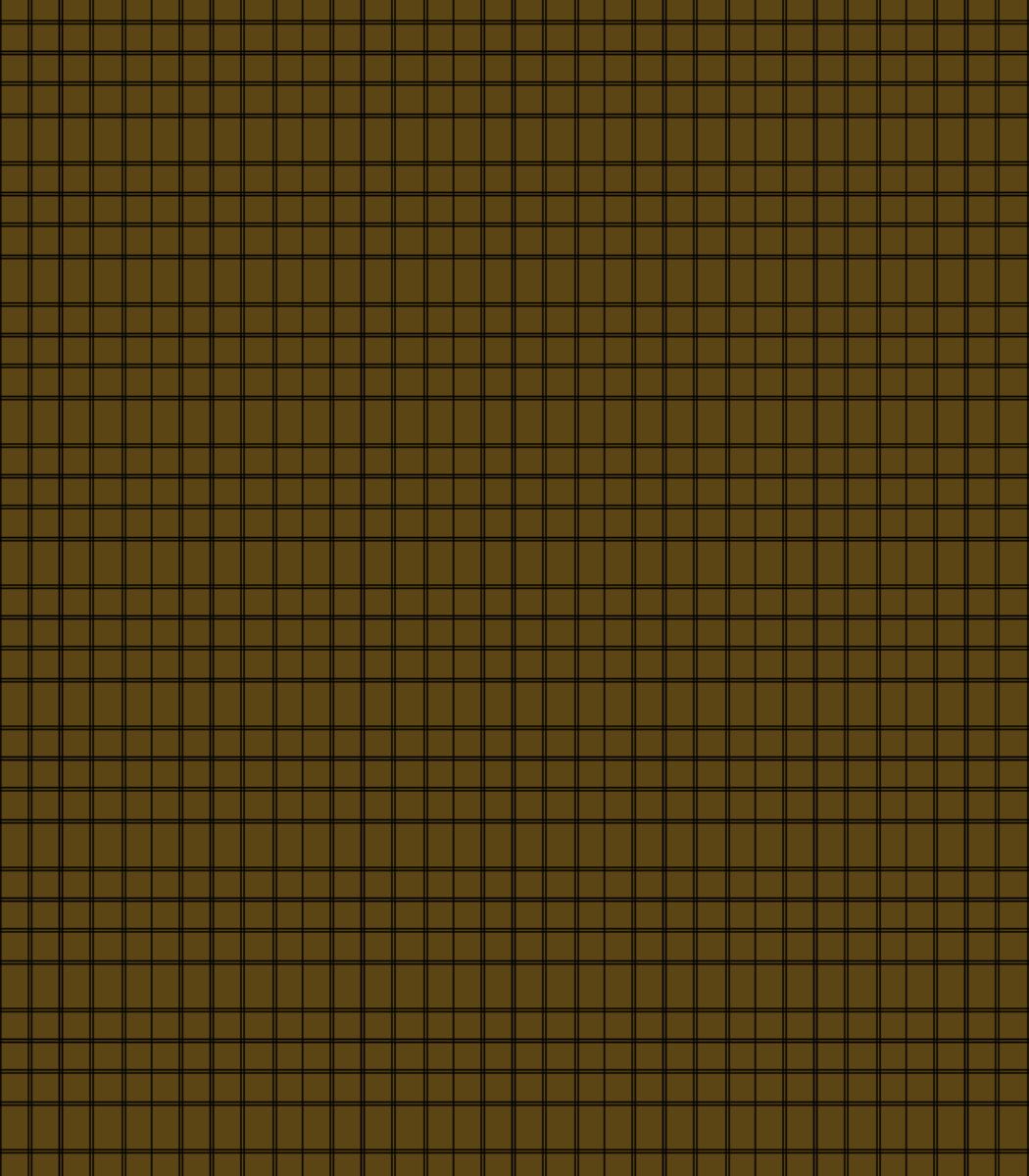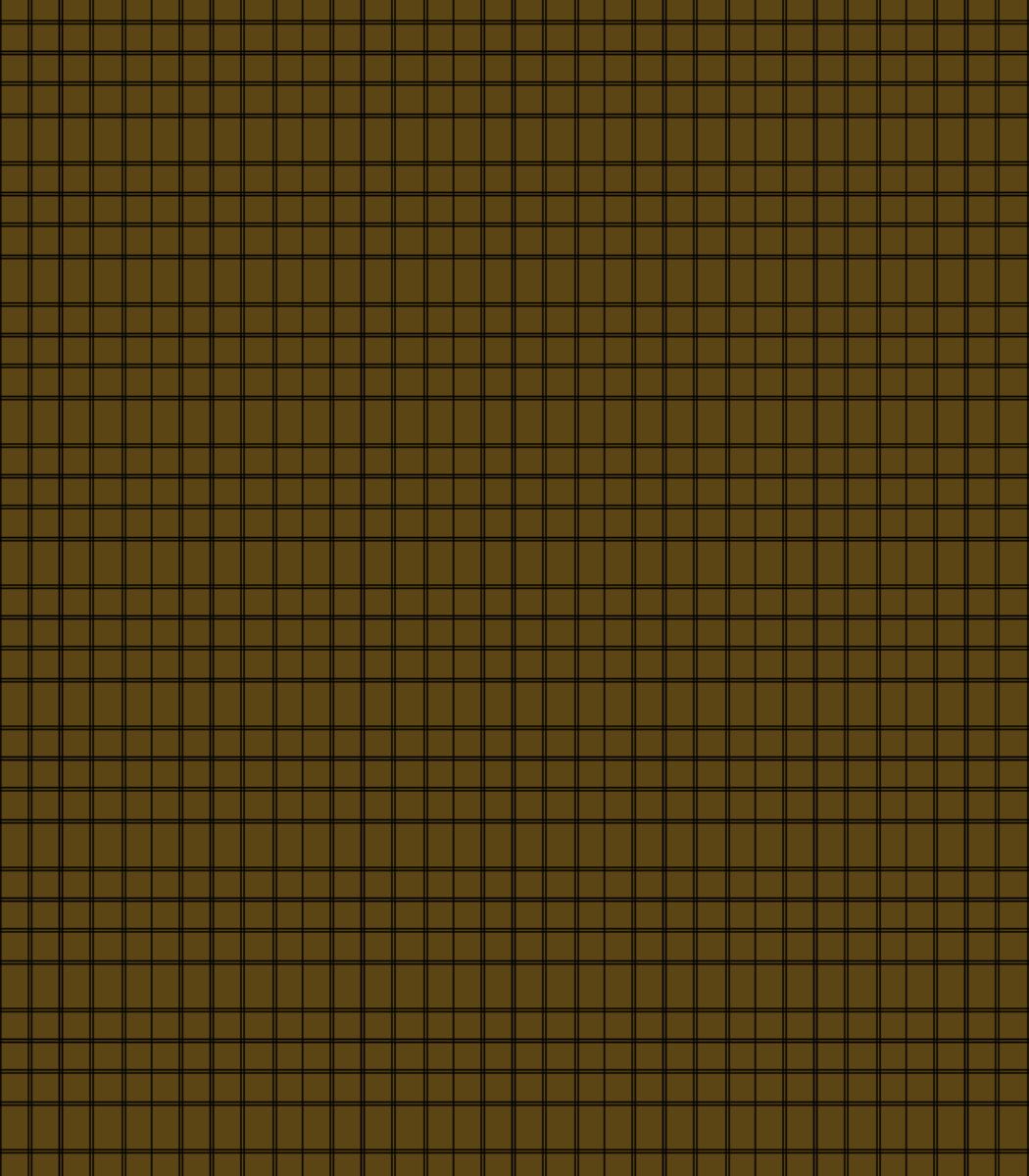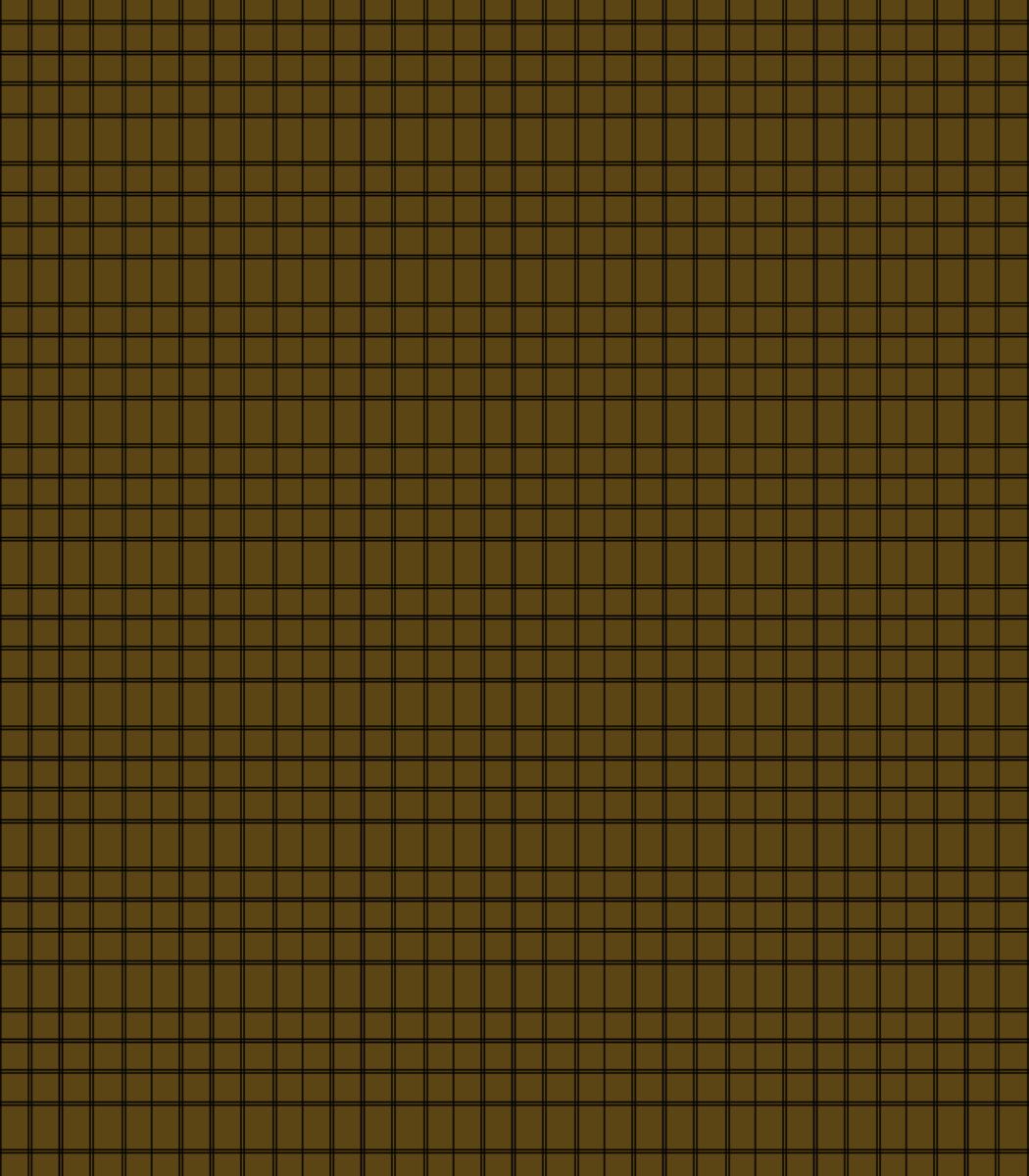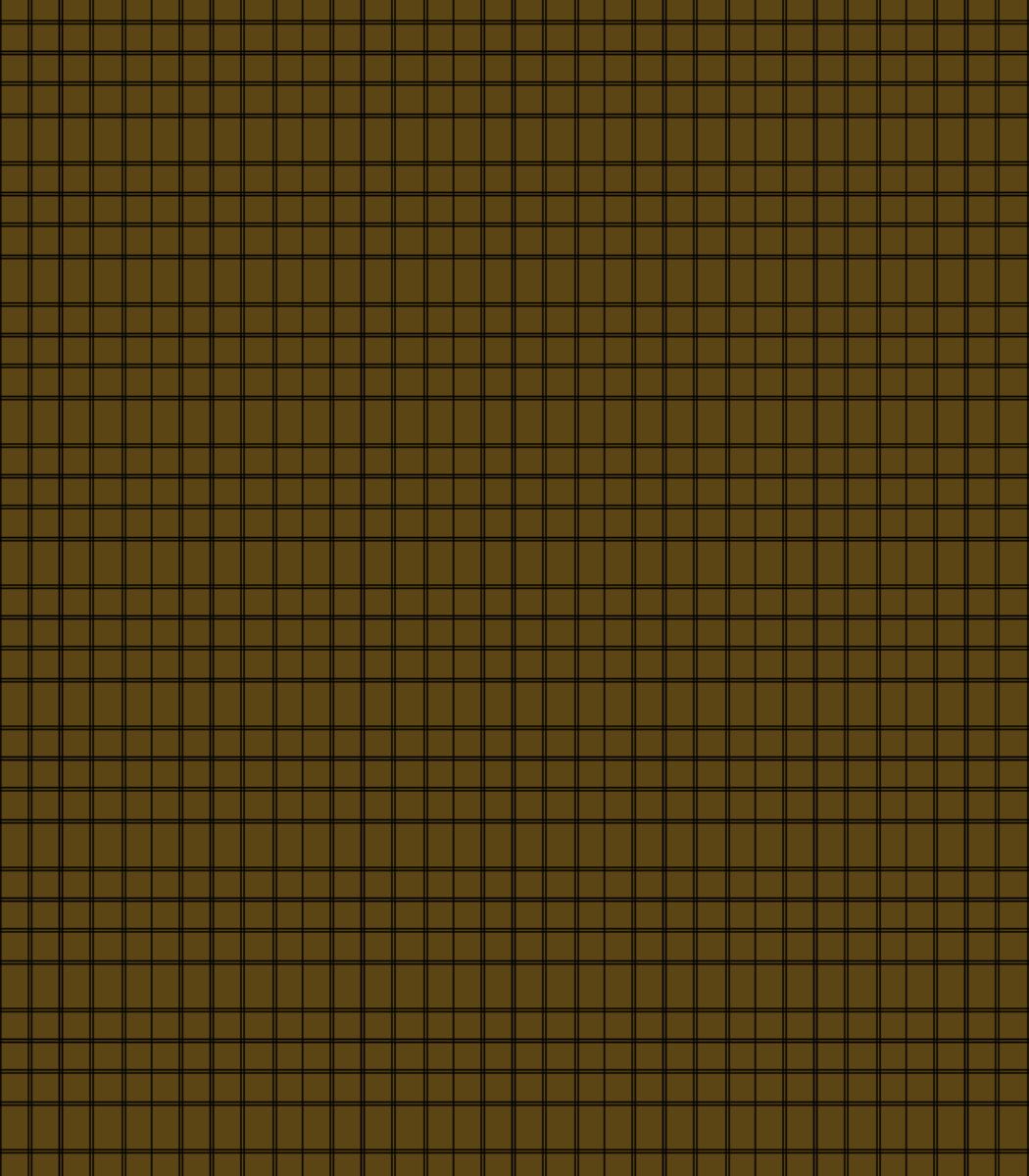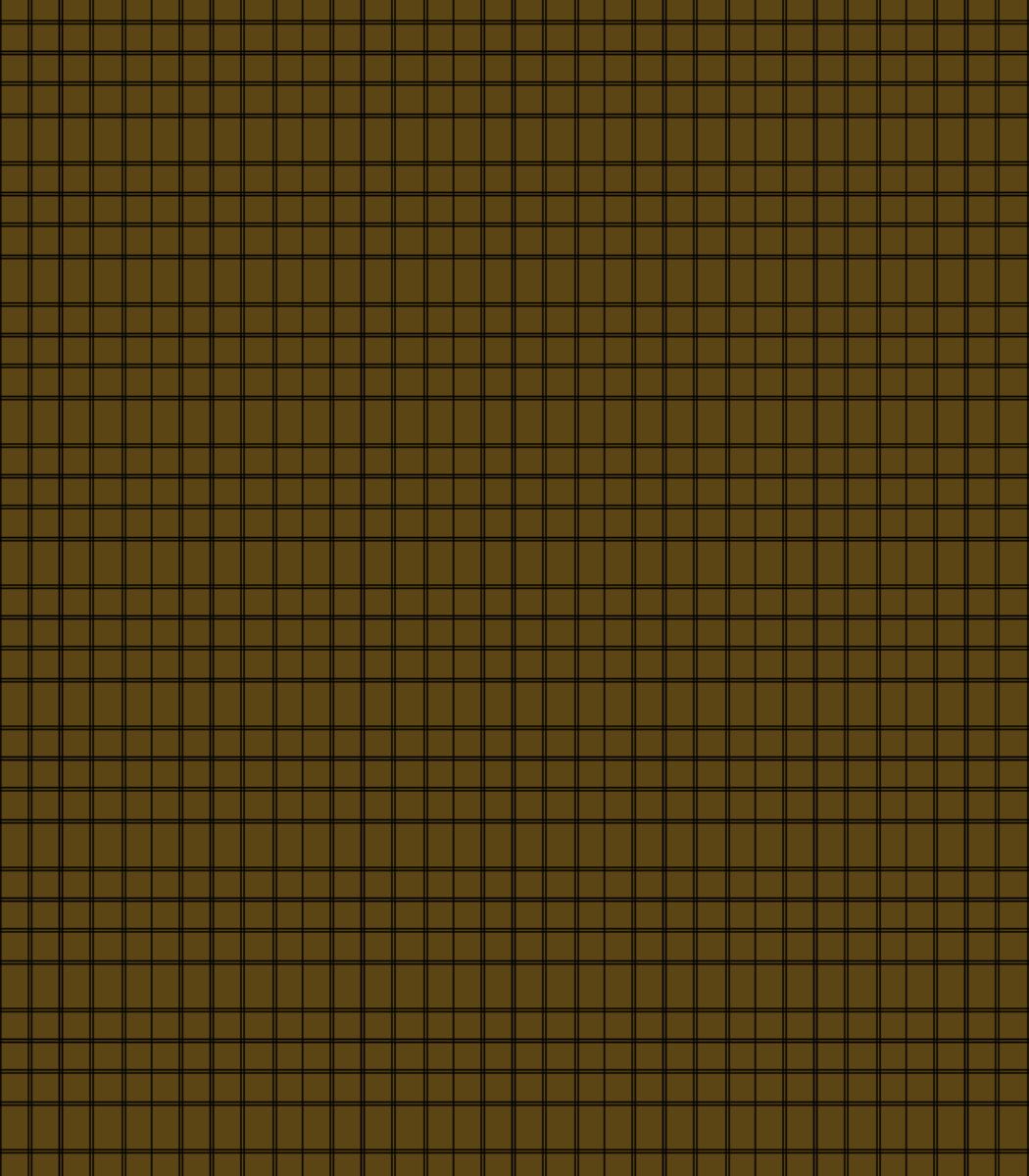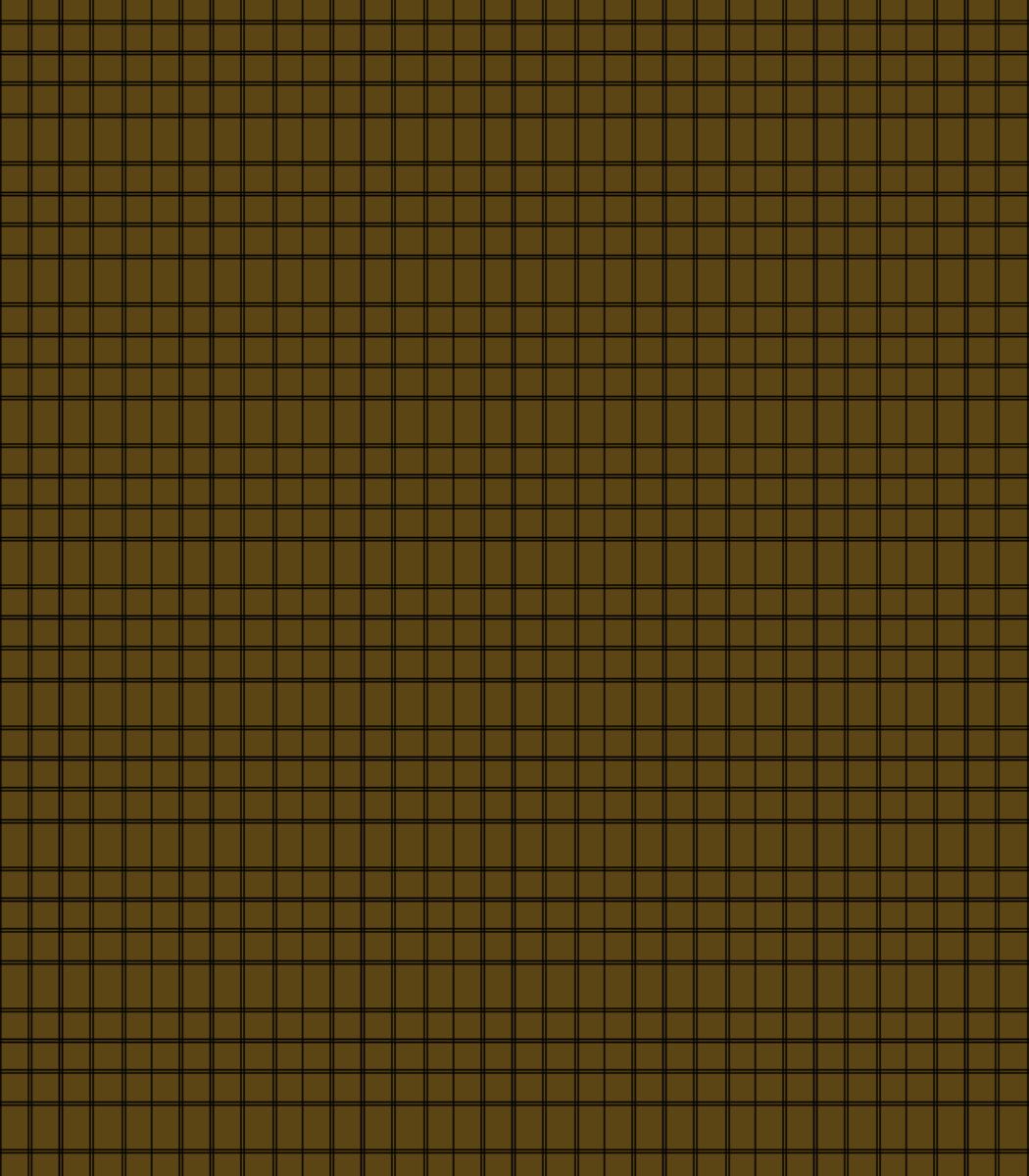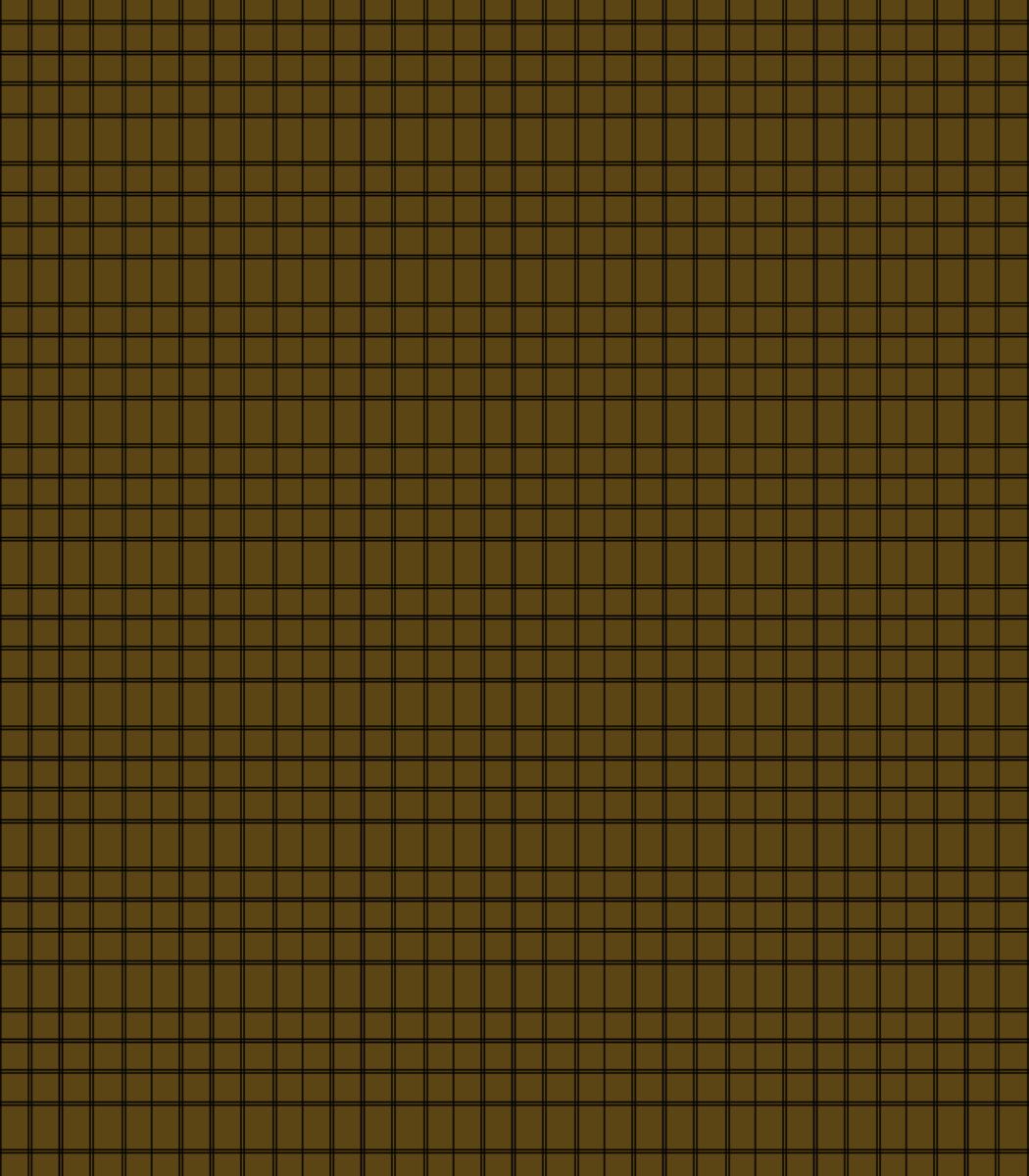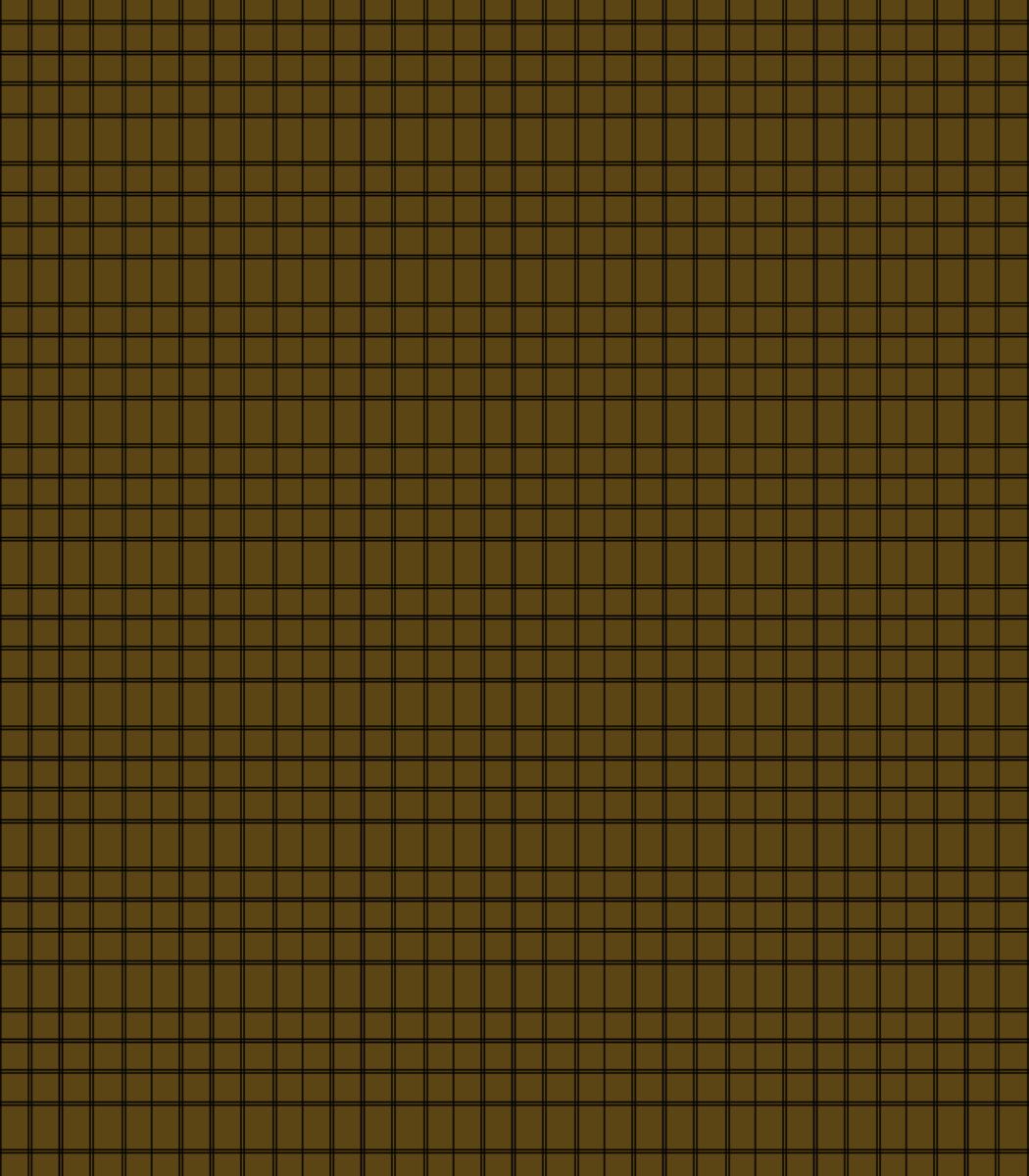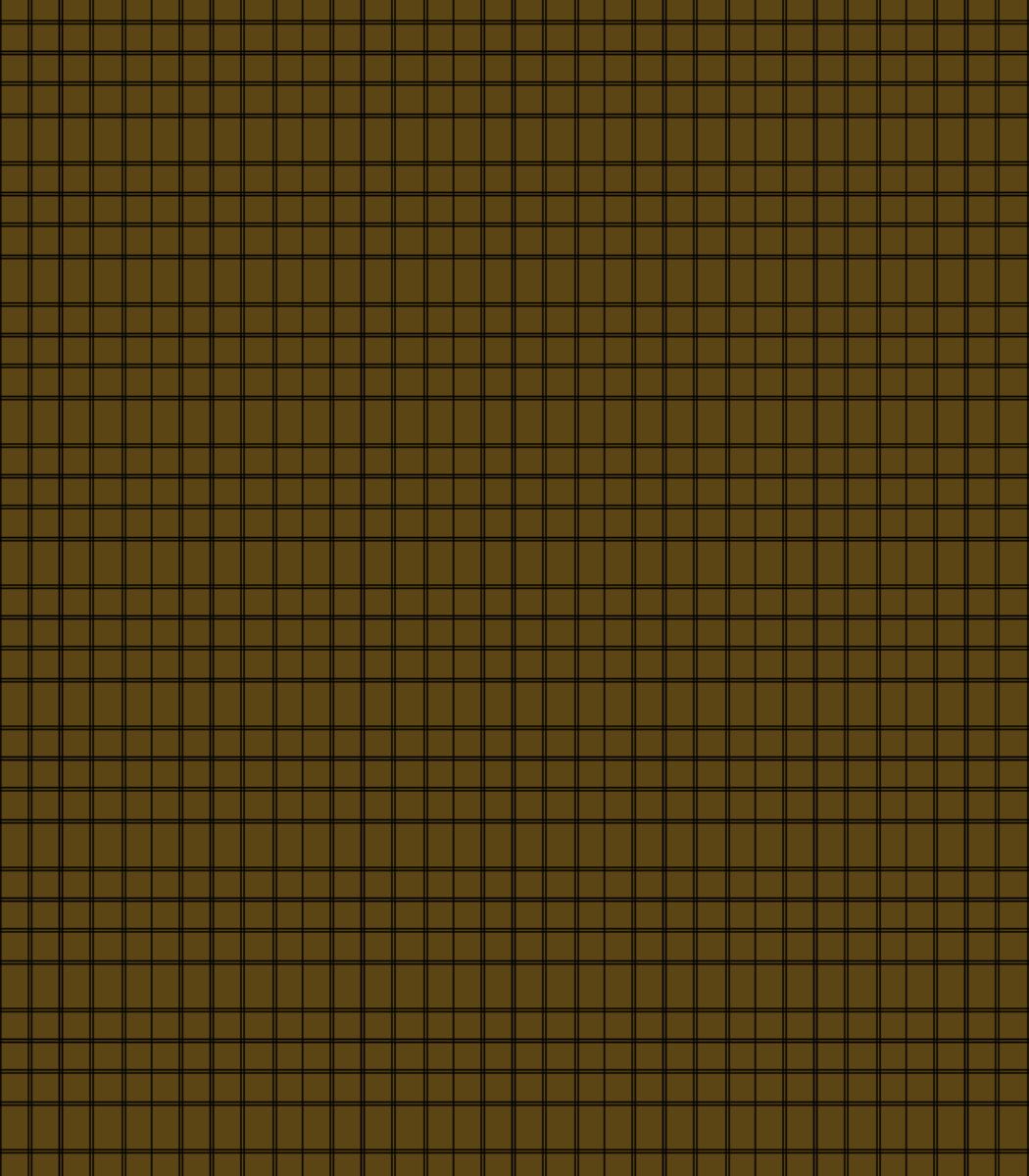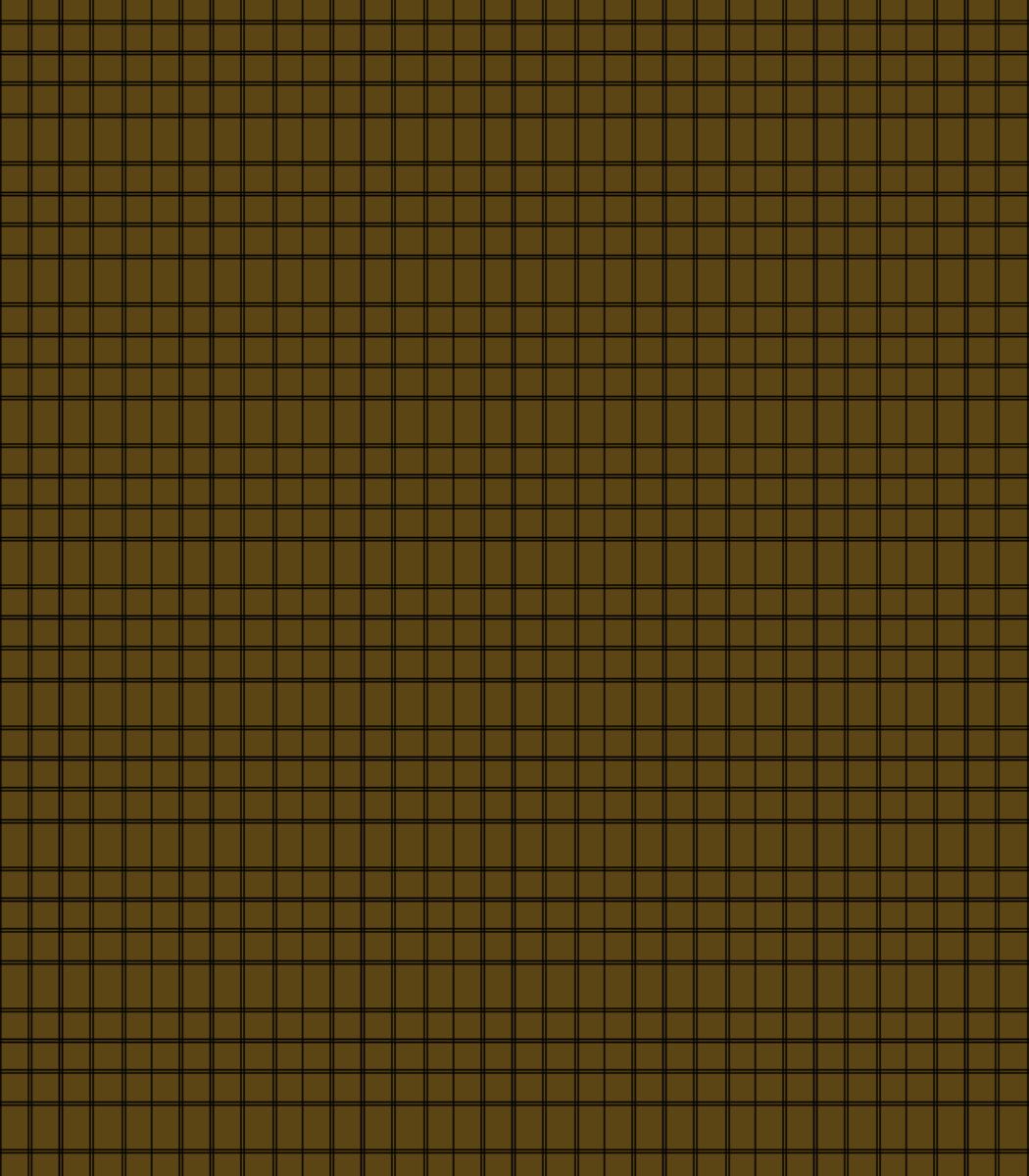 Views from the Homestead

We purchased our c.1840 cape and property in 1997 and have been restoring & renovating ever since! Very much still a "work-in-progress" ... I hope you enjoy the views.

Suzanne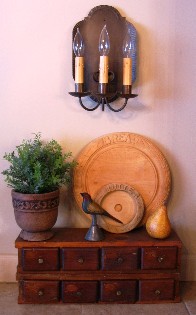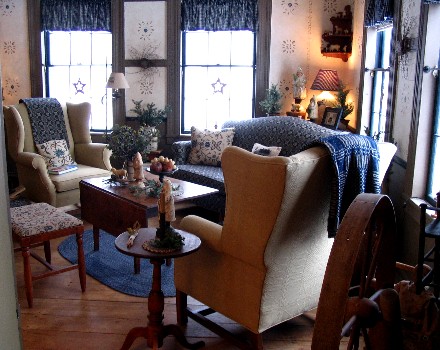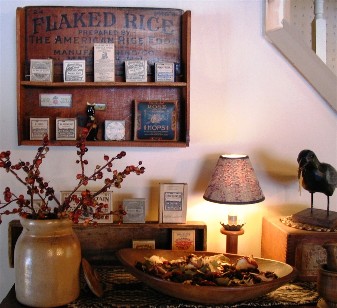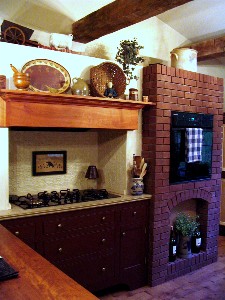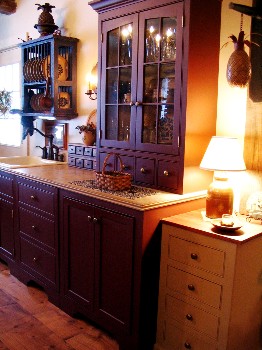 The Kitchen & Keeping Room

- we added a new kitchen to the back of the house in 2003. Along with the original keeping room area and rebuilt fireplace, it's a very cozy place to be.

The main kitchen area has a large pantry room off the back that houses the refrigerator, microwave, toaster oven and other modern ammenities that I don't want to look at :-).

I collect vintage herb boxes - once used by most doctors and druggists to cure common ailments. Graphically, they are beautuful, and historically, they appeal to my interest in antiques and herbalism.

The Livingroom

- Can you tell I love blue? This room is a little more formal than the rest of the house, but I have found that the blue & tan color scheme is very peaceful. It is where I have most of my blue textiles, pincushions and stoneware. I also keep most of my antique and folk art sheep in this room.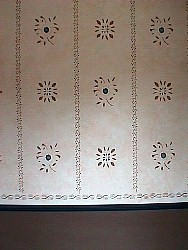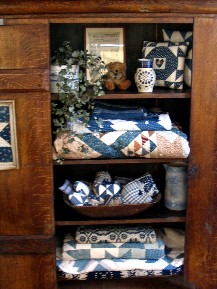 I cut the stencils from a book on historic New England wall stencils. It came out great!

When you have a collection of textiles & quilts, stacking them in an open cupboard is a great way to pull it all together.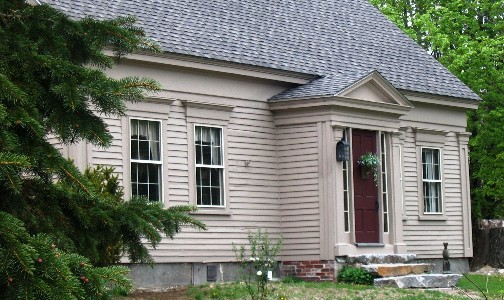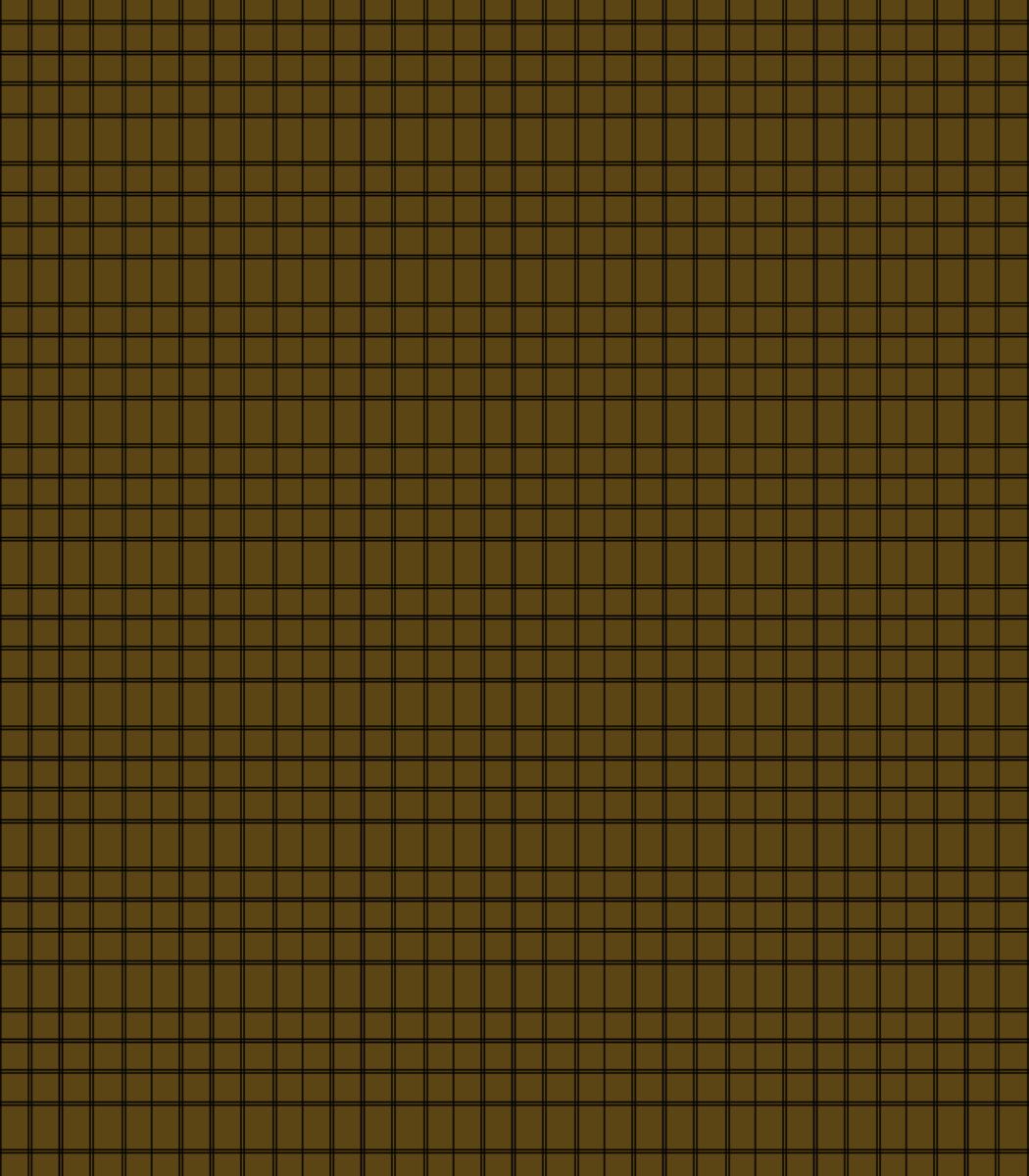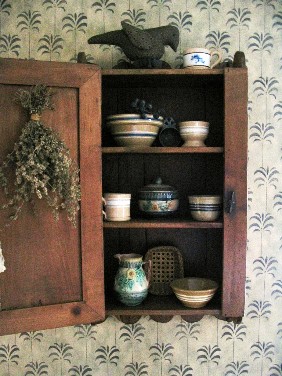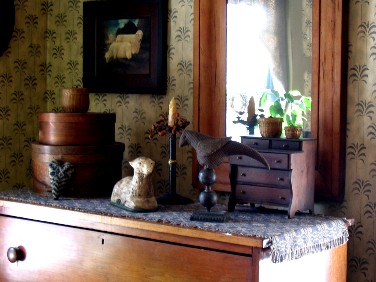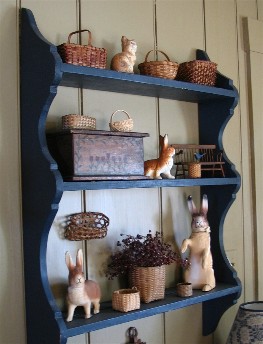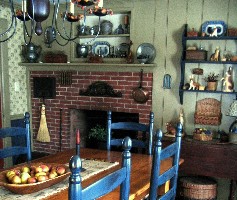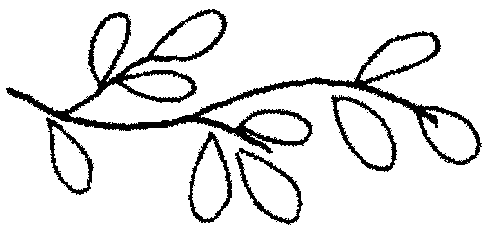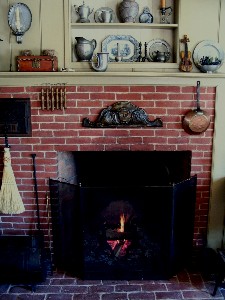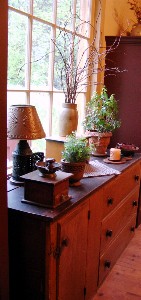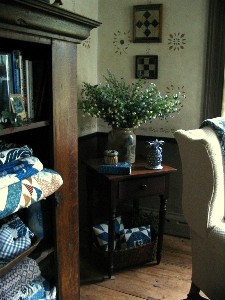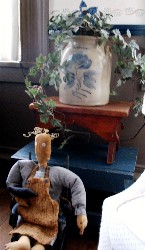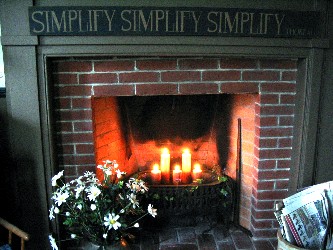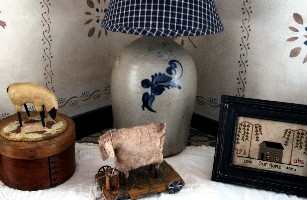 The Family Room

This is where we watch TV (in an opening above the fireplace) and just relax!

Because we live near Lake Winnipesaukee in central New Hampshire, the theme for this room reflects fishing, camping, & lake life. We've collected antique maps & paper, fishing creels, lures, twig furniture and other appropriate accessories.  It's a big room with french doors looking out to the back woods where we can see deer, fox, turkeys, hawks, crows

and an occasional moose!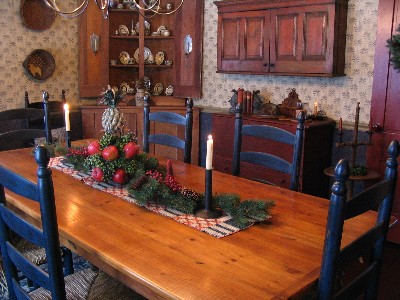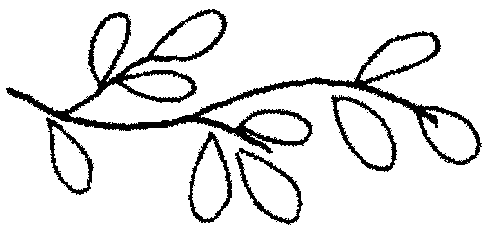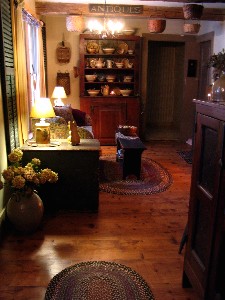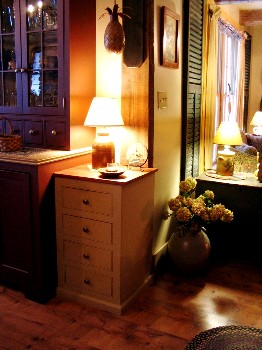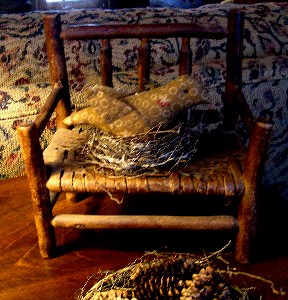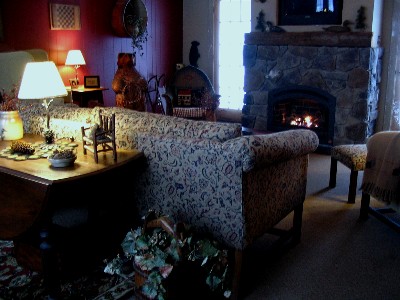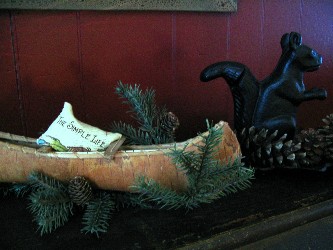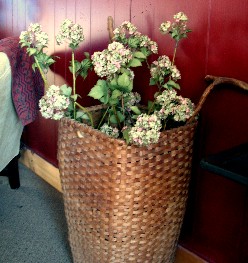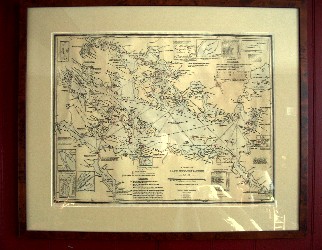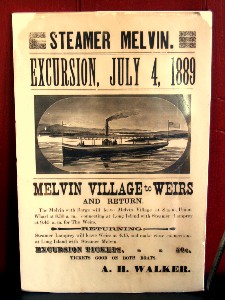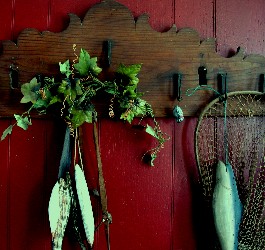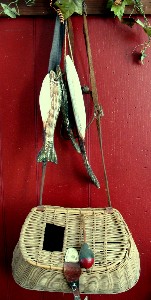 "Bob the Bear" ... carved with a chainsaw by an wood artist in the

White Mountains, NH.

Hard to see, but the vintage balsam pillow in the canoe reads "The Simple Life".

A 1930's navigational map of Lake Winnipesaukee and a broadside from 1889 advertising a July4th boat excursion from Melvin Village in our town of Tuftonboro.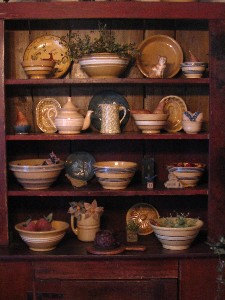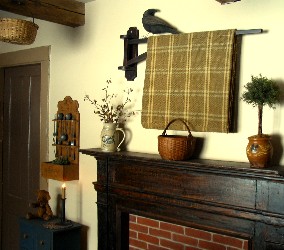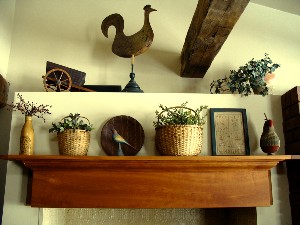 This reproduction shelf hold a miniature basket collection as well as antique rabbit candy containers.

A small folk art wall cupboard holds some tiny yelloware bowls.

The rebuilt Dining Room fireplace also has a beehive bake oven. Great for pizza!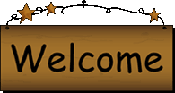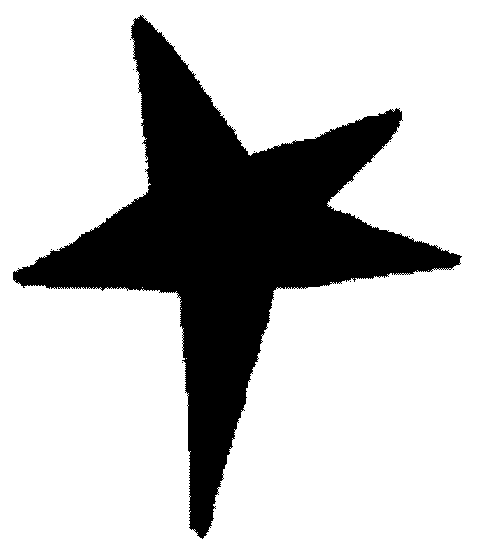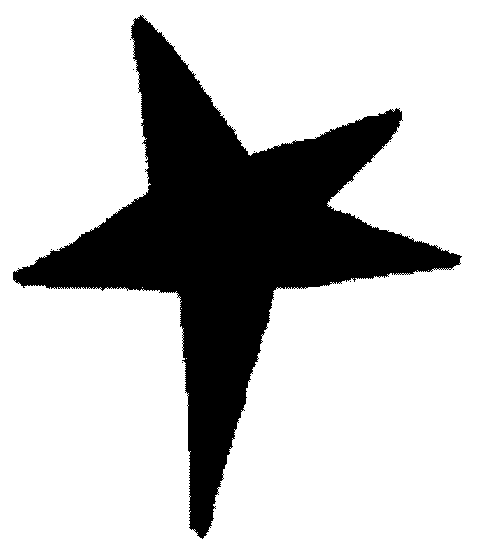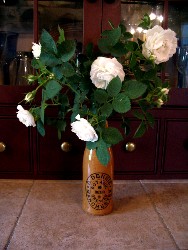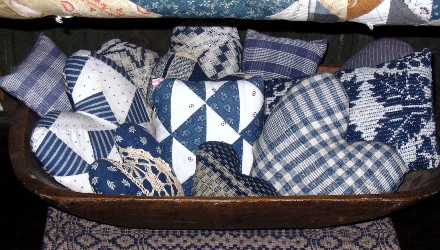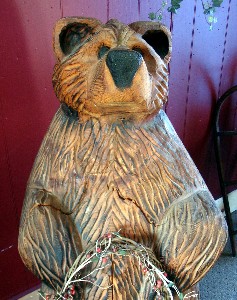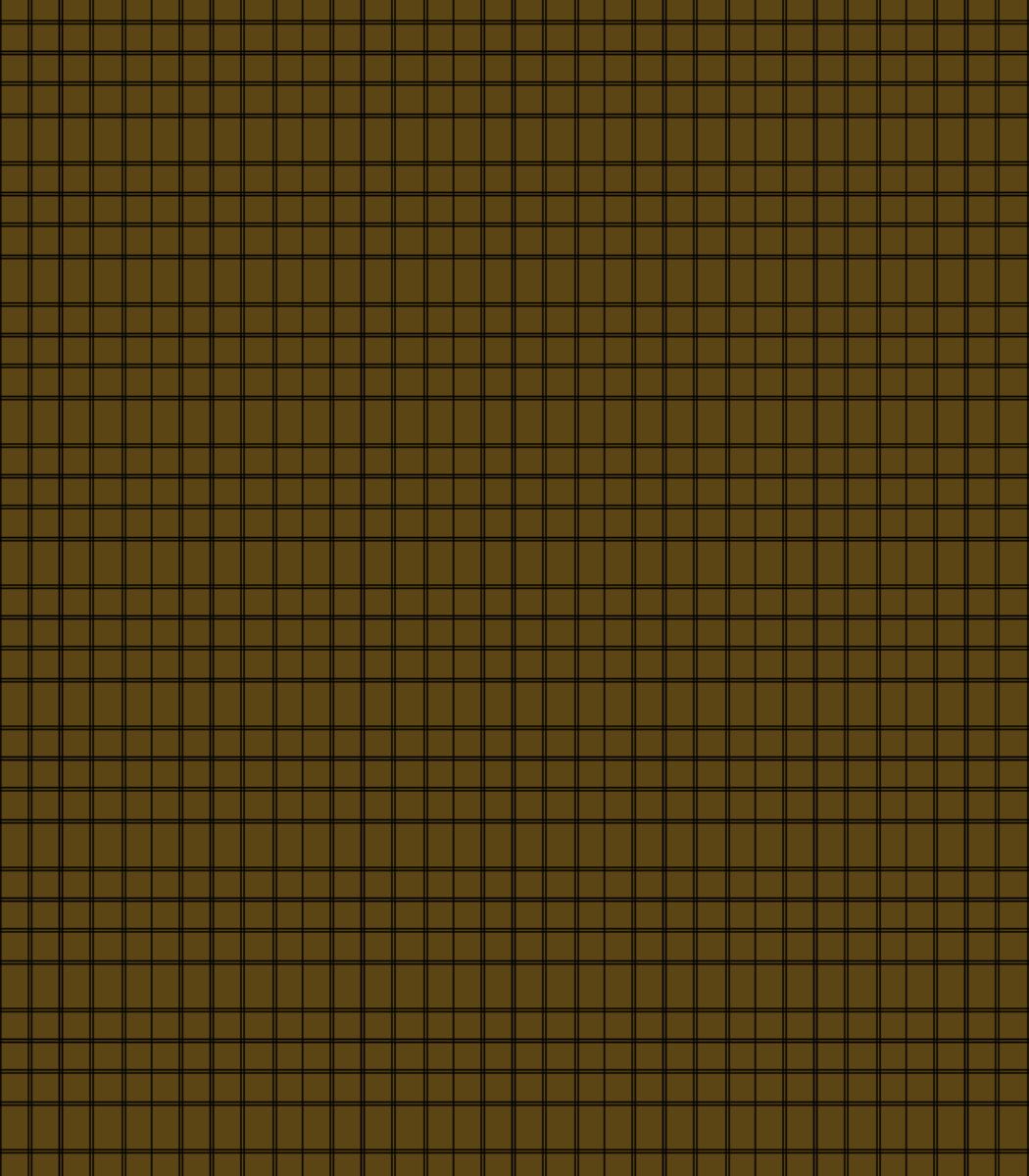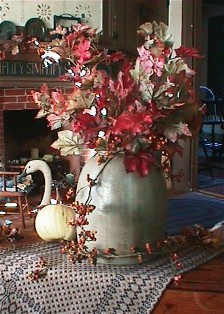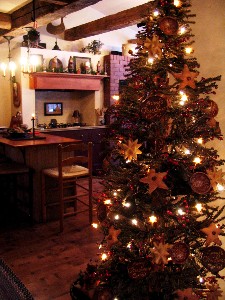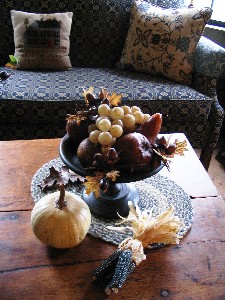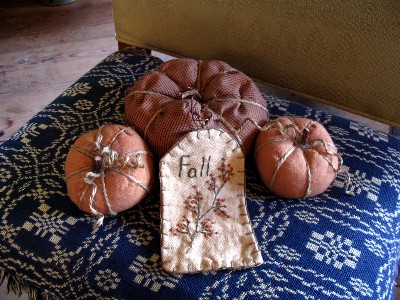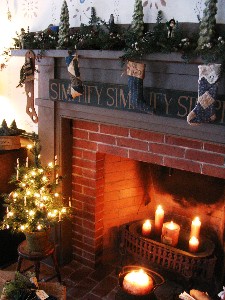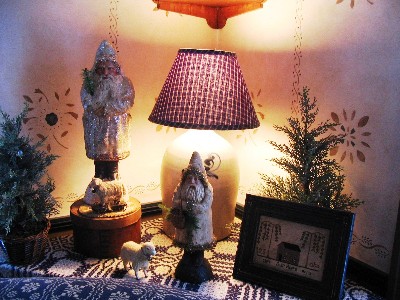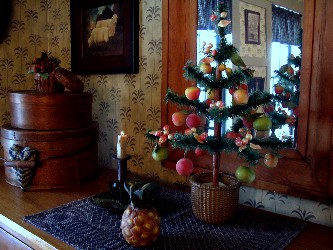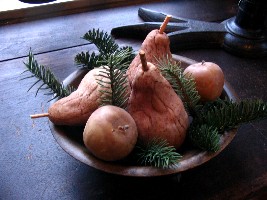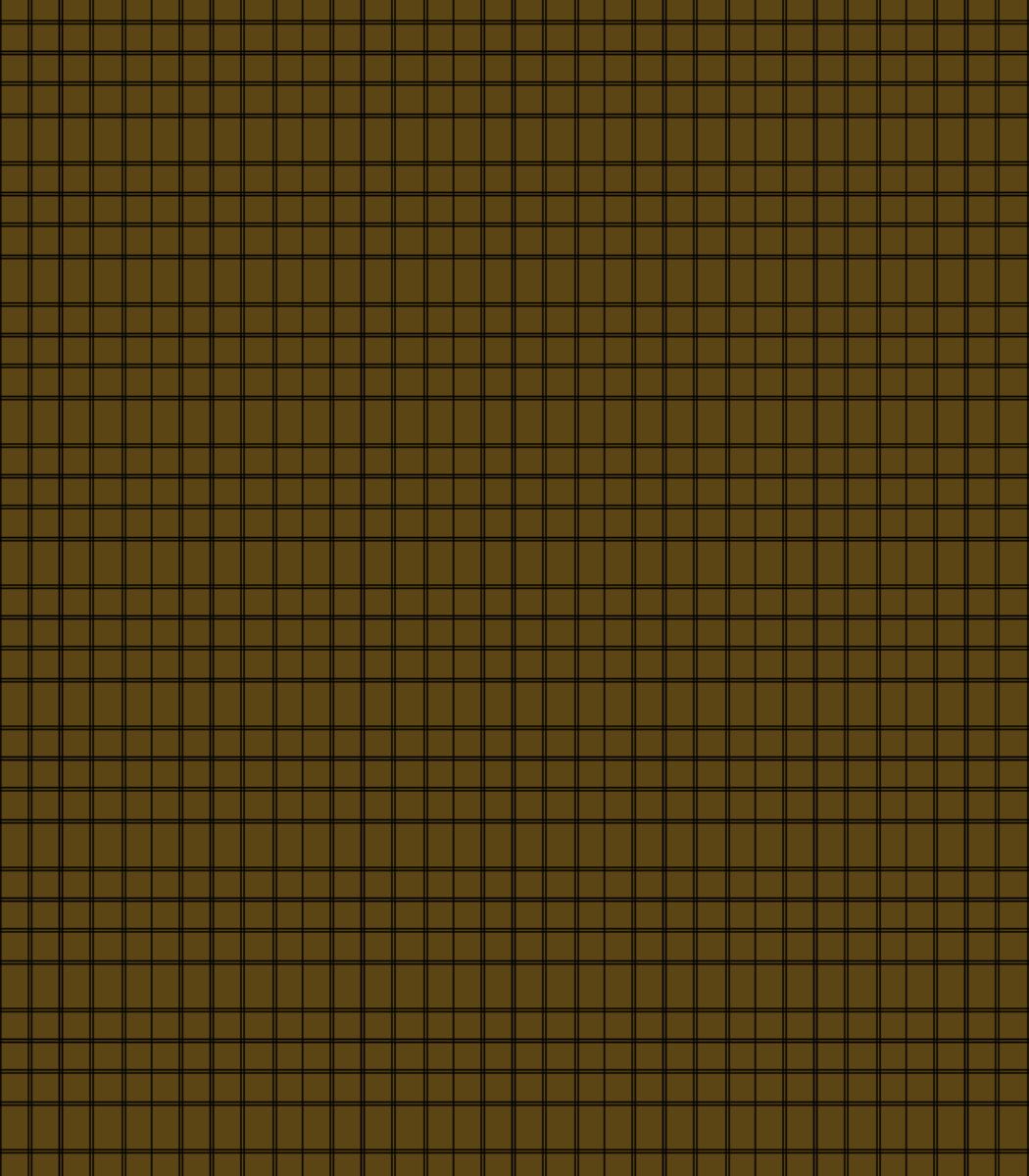 Seasons ... around the house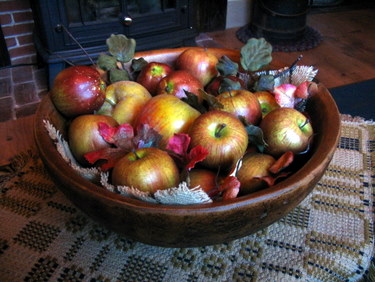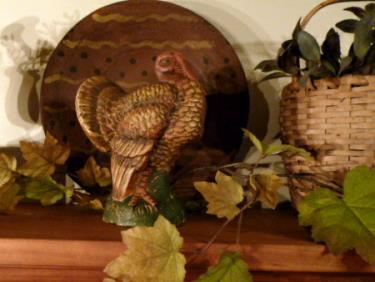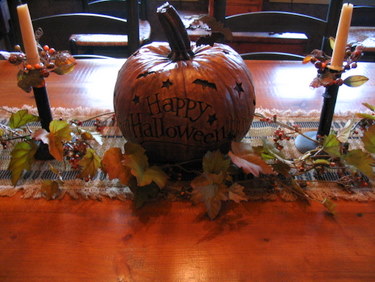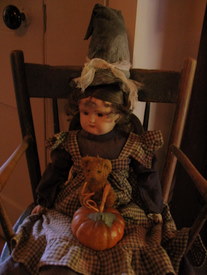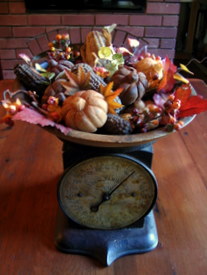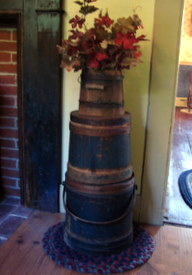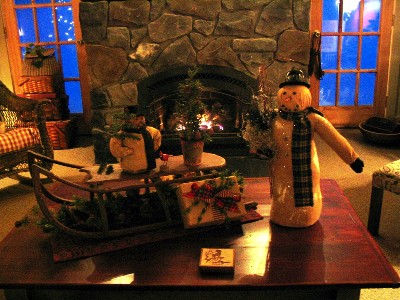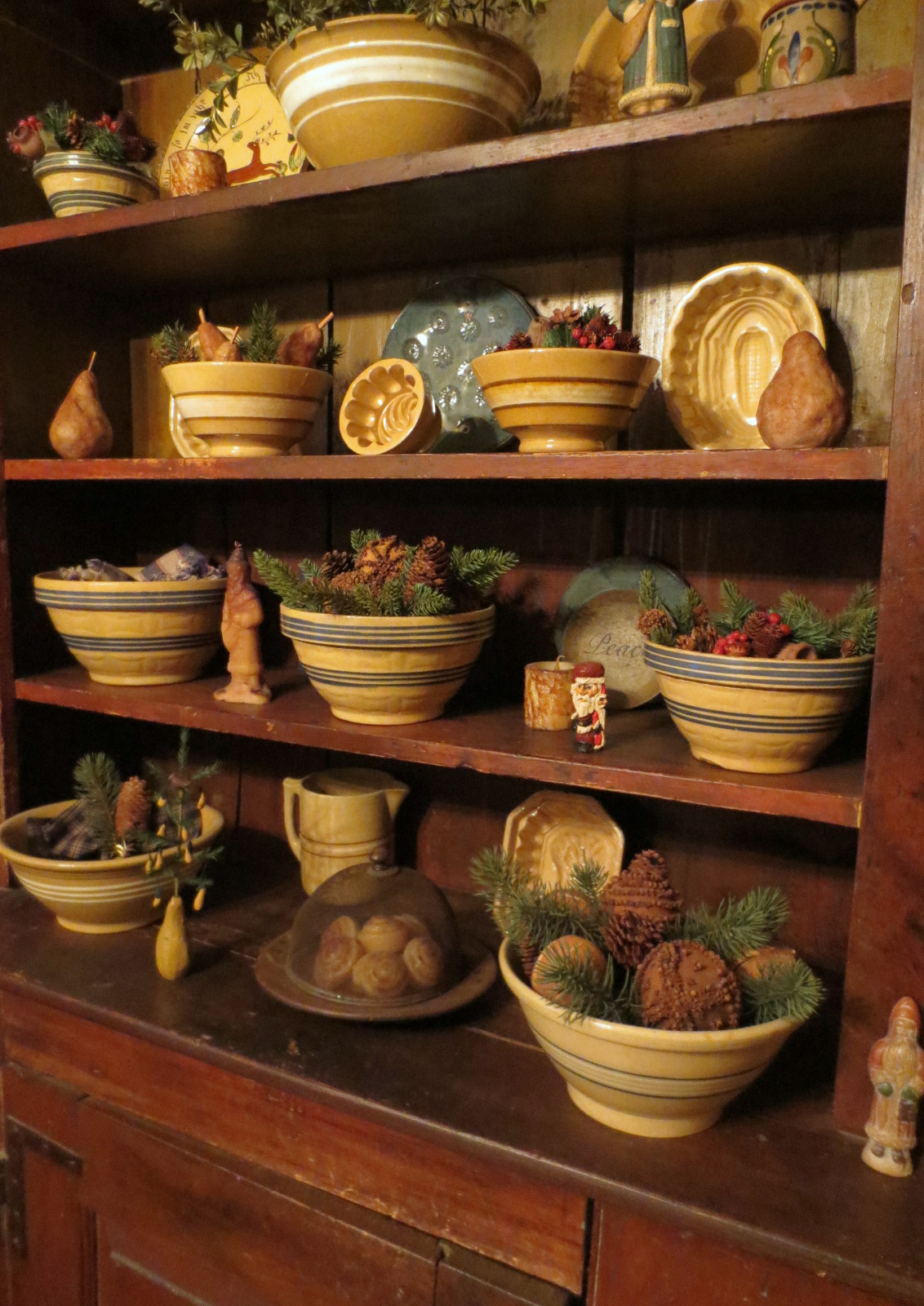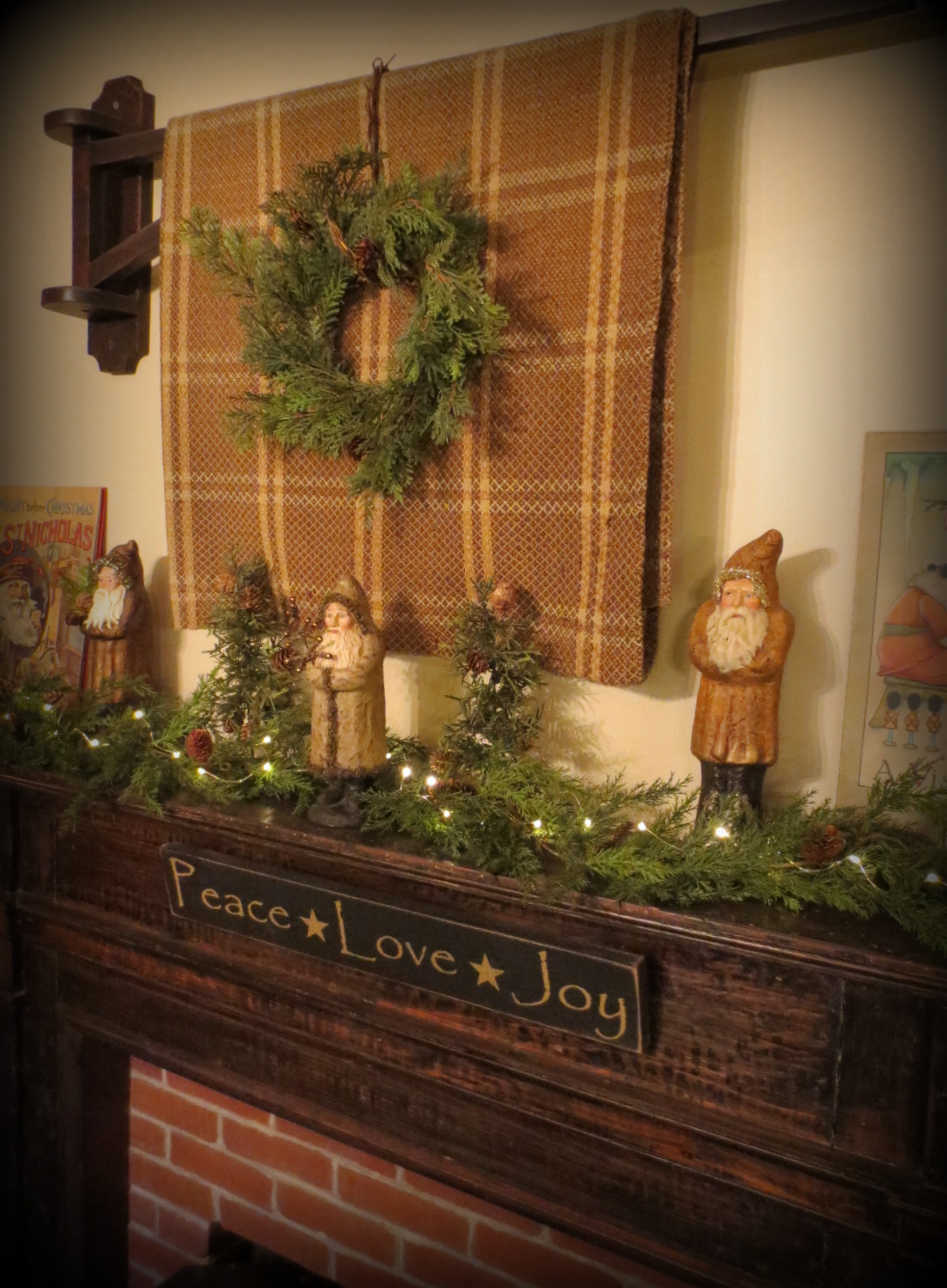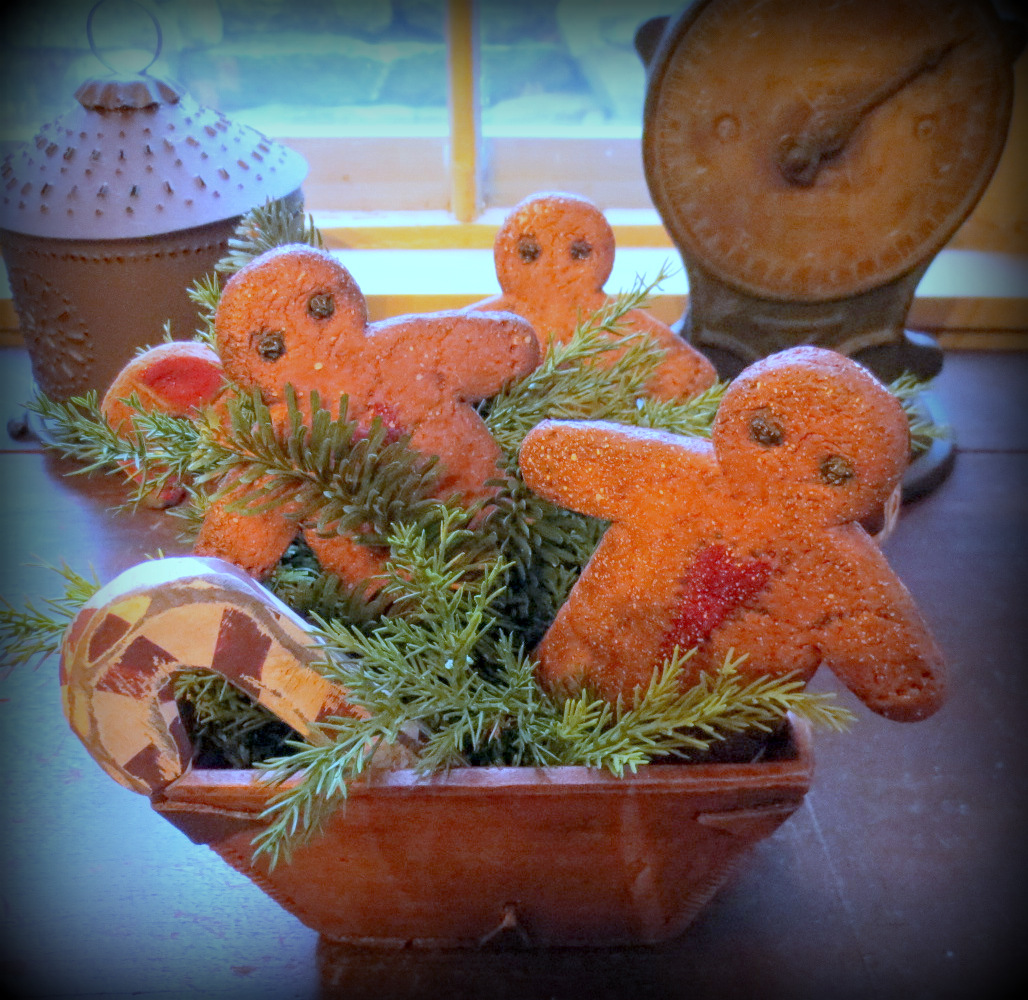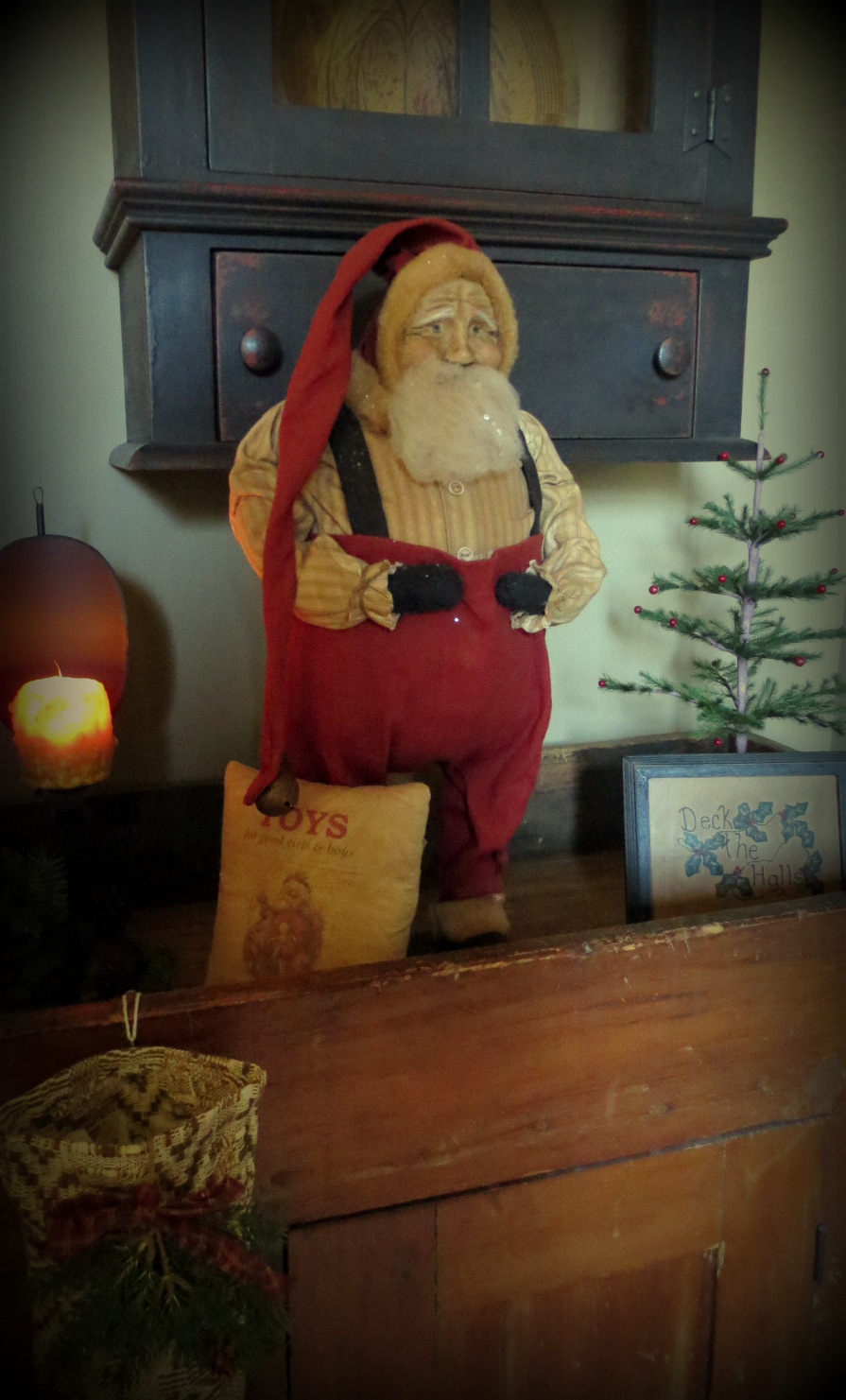 *********************************************************************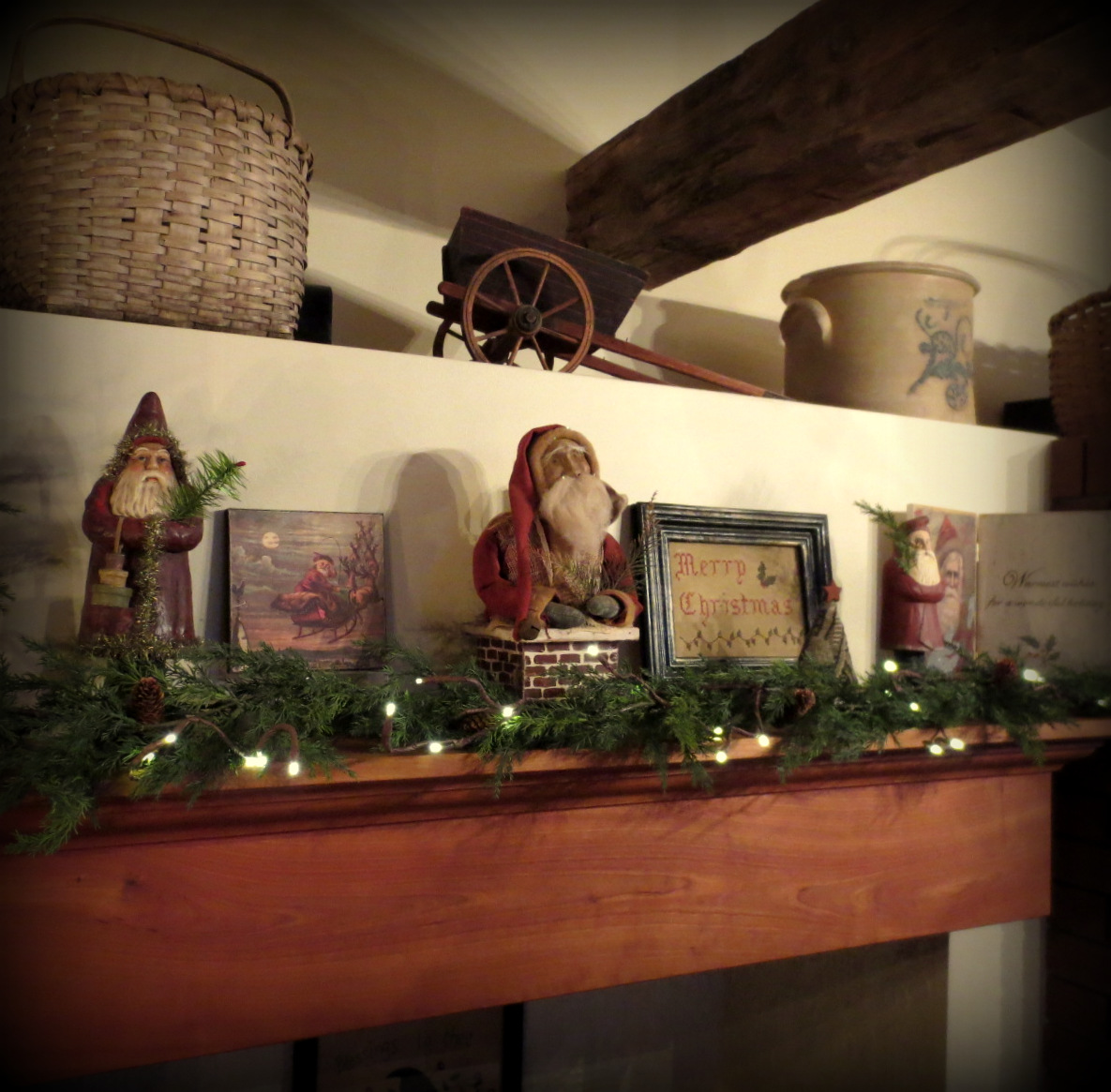 **********************************

Seasons ... around the house